Bank Asia internet banking registration process
Are you looking for Bank Asia internet banking registration process? So you have come to the right place where I have discussed in detail the process of internet banking registration in this bank Asia.
In the online banking sector, Bank Asia ibanking is one of the best banking facilities in Bangladesh. That has so many advantages as well as issues too, and here I will try to highlight all of these.
Anyway, let's see Bank Asia internet banking registration process and where you can do that. At the end of this article, I will try to answer some common questions of yours related to this topic.
Bank Asia ibanking registration
If you do the online registration, you can utilize the bank's facilities online from anywhere anytime. But first, you have to go physically to the bank branch to do that. However, the requirements and the process are mentioned below.
Bank Asia internet banking registration process
Visit your nearest Bank Asia branch, collect ibanking registration form and fill it up.
You have to fill out a form where you need to have your details and an E-mail ID too.
After submitting your form you will get an E-mail within 24 hours, there will be your ID and password.
Then you can log in to your account through the website www.mybank.bankasia.com.
After the first entry, you must have to change the password.
Bank Asia Mobile Banking App
The mobile app that they launched is "Bank Asia SMART App". All the services of the website can be found on it.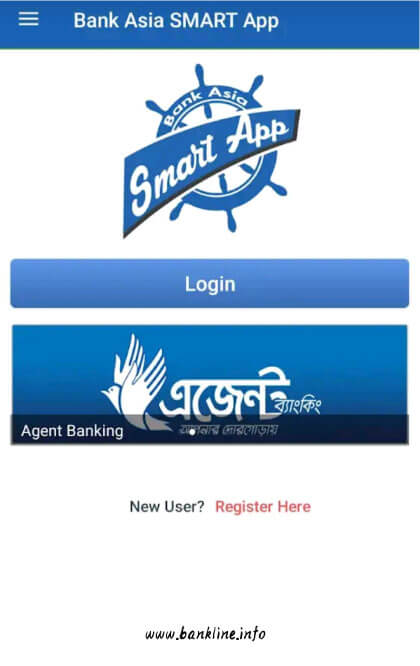 The facilities of this app
Bank Asia has a great range of online banking conveniences for its customers. There is no limit to the amount to transfer and free of charge. Let's see what services it provides.
E-Commerce transaction.
Fund transfer within the same bank.
Real-time fund transfer to the different bank accounts by NPSB.
Bill payment.
Purchase ticket (bus, train, airways, movies)
Mobile top-up.
Balance check.
Account statement.
Credit card statement.
Change password or user ID.
Also, some other advantages are available here.
Some Issues that it holds
Required time for fund transfer
It doesn't have an instant fund transfer system. Generally, it takes a minimum of 24 to 36 maximum hours to make the transfer through Asia Bank to Asia Bank, without counting weekends time. But in terms of other banks, three days are required.
Mobile Flexiload issue
Round figures of money, like 10,20,30,40,50, or rather than that are okay to load mobile Flexi. But, It could happen that you are loading package Flexi (as 13/-,28/-,34/- or others), even if money is deducted from your account, but Flexi is not loaded on mobile. So be careful about this issue.
Bank Asia ibanking related question and answer
Can I do this registration from home?
Not actually. Because they don't allow it.
How much is internet banking charge in Bank Asia?
Annual charg-Free
Transaction charge-Free
Outward fund transfer (NPSB-IBFT)-Tk. 10
Bank Asia Online Banking in a video